Dutch National Association for Supervision and Coaching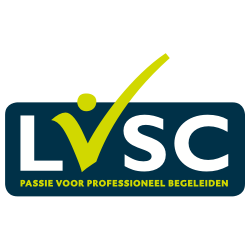 Office: Kerkenbos 1246, 6546 BE Nijmegen
Fon: +31-24-366 20 80
Email: [email protected]
Website: http://www.lvsc.eu
Foundation The association was founded in 1980 and named LPS, the Dutch association for Supervisors. On 11 November 1989 the associations name was changed in LVSB and represents next tot supervisors also professionals working with other methods of coaching. In 2008 the name changed in LVSC, where the "C" stands for Coaching.
Number of members Of the almost 2100 members 1700 are certified supervisors and/or coaches.
Structure of the association
General Assembly
Board consisting of eight members
Various committees: accreditation of supervisors, trainers and training programmes, Court of arbitration board, Foreign Affairs etc, Task Groups, regional groups, Supervisor and coaching division.
The following rules are established for the supervision division and the coach division:
LVSC registration for supervisors (2014)
Rule for registration of coaches.
Code of professional ethics (2016)
Concept of supervision
Supervision represents a specific method of training and enhancement of competence for professions and functions in which methodical acting in interactions between persons forms an important aspect of exercising the profession. The central task of supervision is based on learning to reflect independently and of setting professional goals in realistic, concrete situations. Supervision as such spans different methodical approaches and professional fields. Its characteristic features and conditions are theoretically expressed.
Concept of coaching
Nowadays coaching in the labour context has a broad focus on personal development. Coaching is seen as an instrument in Human Relations Management to enlarge employability of personnel and tot stimulate organizational learning. Coaching is used more and more in combination with training and management development programs. Coaching is provided for individuals, teams and larger organisations.
Target groups of supervision and coaching
Students with different education
Executive employees and management personnel in profit and non-profit organisations
Training of supervisors and coaches
Number of certified training courses: 14 (supervision) and 5 (coaching)
LVSC does not take into account existing institutions, but examines and approves their respective training courses.
Activities of the association
Two general assemblies combined with a College about a specific subject
A two-year congress
Meeting of regional groups
Training courses and workshops for members
Publications of the association
Monthly digital newsletter for members
Newsletters for training institutes and for relations of the association
The journal "TsvB", the journal for councelling skills (4x a year)