ANSE Summer University "

Power Dynamics"

, in Riga, Latvia 
has ended. It was a wonderful, well organized event, with beautiful heart touching keynotes, active and inspiring workshops, a lovely side-program and historical changes in the Latvian community and society during this week. It  made the week even more special.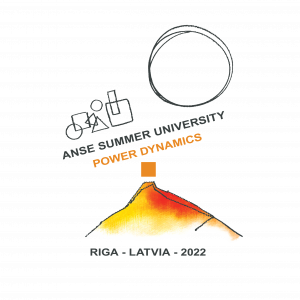 On behalf of ANSE board and all participants we want to thank Arita Featherstone, Ilze Dreifelde and the whole Latvian organizing team for all their effort they have put in this event.
On Thursday evening during the boat trip, Arita and Ilze handed over the organization of the Summer University to Eva Nemes and Noémi Balázs from Hungary.  They will be responsible for organizing Summer University 2023 in Budapest.