We regret to inform you that due to an insufficient number of participants, we are obliged to cancel the forthcoming Research Conference, planned for 30 June to 2 July 2022.
However, on Sunday July 3rd, an online Young Researchers' Day will be organised by ANSE.
This event offers recent graduates and young researchers the perfect opportunity to network and share their research with the supervision community. We invite researchers from all over Europe to this exchange and look forward to hearing about your research.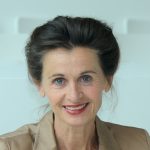 The day will commence with an interactive discussion with the researchers, facilitated by Brigitte Schigl.
Prof. Schigl shall also give an input on "International research on supervision: Various expeditions – no common map".
Program
09.30:  Interactive research talk and lecture by Prof. Brigitte Schigl – "International   research on supervision: Various expeditions – no common map"
11.00: Coffee Break
11.30 – 14.00: Poster/Research Presentation
11.30: Rasa Naujaniene, Julija Eidukeviciute, Jonas Ruskus (Lithuania) "Expectations of social workers towards supervision as a response to the complexity and uncertainty of the practice"
12.00: Eva Kuntschner and Frano Rismondo (Austria) "Supervision for students of the social sciences actively engaging in the data collection and data analysis process
12.30: Irina Adăscaliței (Romania) "Supervision vs Coaching. Key competences in social work in the perspective of the next decade"
13.00: Janina Dax; Anna Moser; Jan Kanarski (Austria) "Does it really have to be supervision? On the effect of digital group supervision in comparison to digital group reflection processes" 
13.30: Elina Liepina (Lativa) "Teachers' Self-Care Strategies and Supervision as a Self-Care Activity for Teachers"
The Young Researchers' Day is a Free of Charge event, but we recommend a donation to the ÖVS donation account Ukraine
IBAN: AT17 3200 0010 0276 0460
SWIFT-Code/BIC: RLNWATWW
We are looking forward to see you at the Young Researchers' Day.
Register as a participant here
The zoom-link for registered participants will be send out on Saturday July 2.
Participants who join for the entire event receive a certificate with 1 PE-point.