The Supervisors' Network Nosco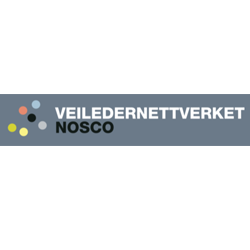 Contacts: Arild Stensland (President)
Address: Lysefjordgt 29, 4014 Stavanger – Norway
Phone: +47 4040 2748
Email: [email protected]
Website: www.nosco.no
Foundation: 2003
Number of members: 50
Structure of the association:
Non-profit organization registered according to Norwegian law: 1. General Assembly 2. Board
Concept of supervision:
In accordance with ANSE quality standards and ECVision Glossary:
Supervision as a counseling profession focuses on the interaction of persons, professional tasks and organizations. Supervision provides ample space and time to reflect professional functioning in complex situations.
Supervision primarily serves the development of individuals, teams and organizations. It improves the professional lives of individuals and teams with regard to their roles in an institutional context. It also focuses on ensuring and developing the quality of communication among staff members and methods of cooperation in various working contexts.
Target groups of supervision:
Supervision is oriented towards professional specialists in social work, pedagogy, adult education, medicine, psychology, spiritual welfare, juridicial system, administration, media, economy, research and technology.
Training of supervisors:
Educational programs based on different supervison traditions are offered by Universities.
Targets of the association:
Development and growth
Contribute to high quality and ethical standards in practicing of Supervision in Norway
Activities of the association:
Offering high quality and relevant seminars for supervisors also in cooperation with other organizations,
Local group meetings regularly for supervision on supervision etc,
Participation in Summer universities and International intervision groups and other ANSE events.
Update members on ANSE activities and development of Supervision in Europe
Yearly General Assembly
Public relations