ANSE Summer University 2023  – "With Words and Beyond – Values and Identity in an Incomprehensible World" 

CALL FOR WORKSHOPS
 at 

ANSE Summer University, August 14-18, 2023, Budapest, Hungary is open.

 

The Hungarian Association of Supervisors and Supervisor-Coaches (MSZCT), together with Károli Gáspár University of the Reformed Church (KRE),  is organising the 10th ANSE Summer University  in 2023 in Budapest, Hungary. We are delighted to invite you to share your professional experience through leading a workshop, which is strongly connected to the central theme of this Summer University. 
About the theme "With Words and Beyond – Values and Identity in an Incomprehensible World":
We live in an age of permanent change, and it is impossible to grasp and understand the events of the present. Day by day we could meet  situations in which conditions aren't simply unstable, they are chaotic. The future is completely unpredictable. The more we try to understand what is happening, the more we feel anxious and overwhelmed. The world around us is incomprehensible. 
All of this increasingly makes us to question our basic values, even our identity, and it is almost inevitable that we must rethink our actions and attitudes. 
On the one hand, this developing crisis of identity and values is unsettling. It makes easy to fall back on schemes, and prejudices can become stronger. But on the other hand, it also holds opportunities – new approaches and new values can be born, potential to move forward, redesigning and development can open. 
This raises several questions for supervision: 
How can supervision help us to find our own approach to the incomprehensible world?

 

What helps us to find values we can identify with in the face of uncertainty? In line with this, how can we be authentic in our own identity as supervisors? And how can we help the individuals and organisations that come to us?

 

What can we do about the effects of the negative news that overwhelm us? How can we get to breathe under the enormous negative pressure?

 

What can support us to stay mentally healthy?

 
Some things can be captured with words, and some things are best expressed and experienced without words. The significance of "beyond words" is growing, and it is important to find other modalities to hold on to in this increasingly incomprehensible world.  We invite workshop leaders to reflect on this together and to allow participants to experience practical handholds.
What we expect from applicants:
We are looking for practice-oriented workshop proposals where the participants can work either with words in a different way than usual, or can experience other modality methods in addition to words, which could be e.g.: 
new methodology, model, approach

 

new theoretical approach in practice

 
About the workshops:
Language of the workshops: English

 

Length of the workshops: 1 hour 45 minutes or 2x 1 h 45 m

 

Arrangement of the workshops:

 
the same workshop twice on two different days – workshop leaders undertake to offer the same 1 hour 45 minutes long workshop twice for two different groups of participants (not on the same day)
2x 1 h 45 min long workshop (with a break in the middle) for the same group of participants

 
When submitting your workshop proposals, please consider that we will follow these criteria for our workshop selection:
Connection to the main theme "With Words and Beyond – Values and Identity in an Incomprehensible World."

 

Your personal professional experience in practical application of the concept you wish to propose.

 

Proposed approaches/methods from different applicants, contributing to the overall diversity of approaches/methods explored during this SU 2023

 

Applicants coming from geographically diverse areas.

 
Deadline for applications: 30 January 2023
Please send your application by filling in the MS Forms on this link:
https://forms.office.com/e/AnAB73gdAT 
Feedback on applications:
After submitting your workshop application, we kindly ask you to allow us at least two weeks for the selection of workshops. You will hear back from us latest by 15th of February. 
If you are selected to lead a workshop, you can expect the following:
If you are a workshop leader at the Summer University, you do not have to pay the participation fee.

 

You will be asked to provide a more compact description of the workshop that is sufficiently informative and inviting for prospective participants.

 
About the location:
SU2023 will be held in Budapest, Hungary. Budapest is a sparkling European city where different cultures meet. The event will take place in the central building of Károli Gáspár University, Faculty of Humanities, in the centre of Budapest. (Address: 1088 Budapest, Reviczky street 6. Hungary) 
Contact person in case of any questions: 
If you have any questions about the workshops, please contact: Noémi Balázs: [email protected] 
The importance of the occasion: 
The 2023 Summer University will also be a jubilee meeting: 20 years ago, the first summer university was held in Salgótarján, Hungary. In addition, this is also the 10th ANSE Summer University. 
Let's celebrate together in 2023 in Budapest!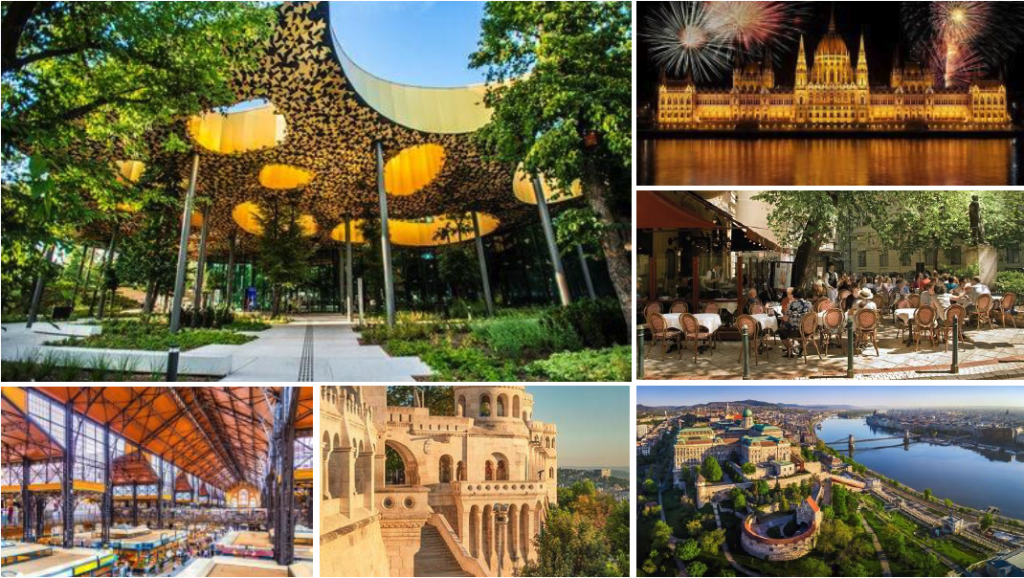 Download here: full description of the call for workshops including information on data processing