We regret to inform you that due to an insufficient number of participants, we are obliged to cancel the forthcoming Research Conference, planned for 30 June to 2 July 2022.
However, on Sunday July 3rd, an online Young Researchers' Day will be organised by ANSE.

This event offers recent graduates and young researchers the perfect opportunity to network and share their research with the supervision community. We invite researchers from all over Europe to this exchange and look forward to hearing about your research. The day will commence with an interactive discussion with the researchers, facilitated by Brigitte Schigl.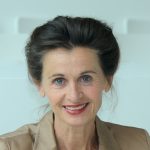 Prof. Schigl shall also give an input on "International research on supervision: Various expeditions – no common map".
Registration for the poster presentation is required and is open until 10 June 2022.
The required criteria are:
Context to supervision
Original research work.
More Info: anse.eu/activities/research