Dear ANSE member,
We, LVSC from the Netherlands, organise our anniversary conference Skills & Scenery at 6 April 2021. This year we exist 40 years and we were planning our conference at 10 November 2020 but we had to postpone it because of corona. We would like to invite you (boards and members of the associations that are a member of ANSE) for our conference and celebrate our 40th anniversary together with you. We think contacts across borders are a beautiful enrichment for all of us.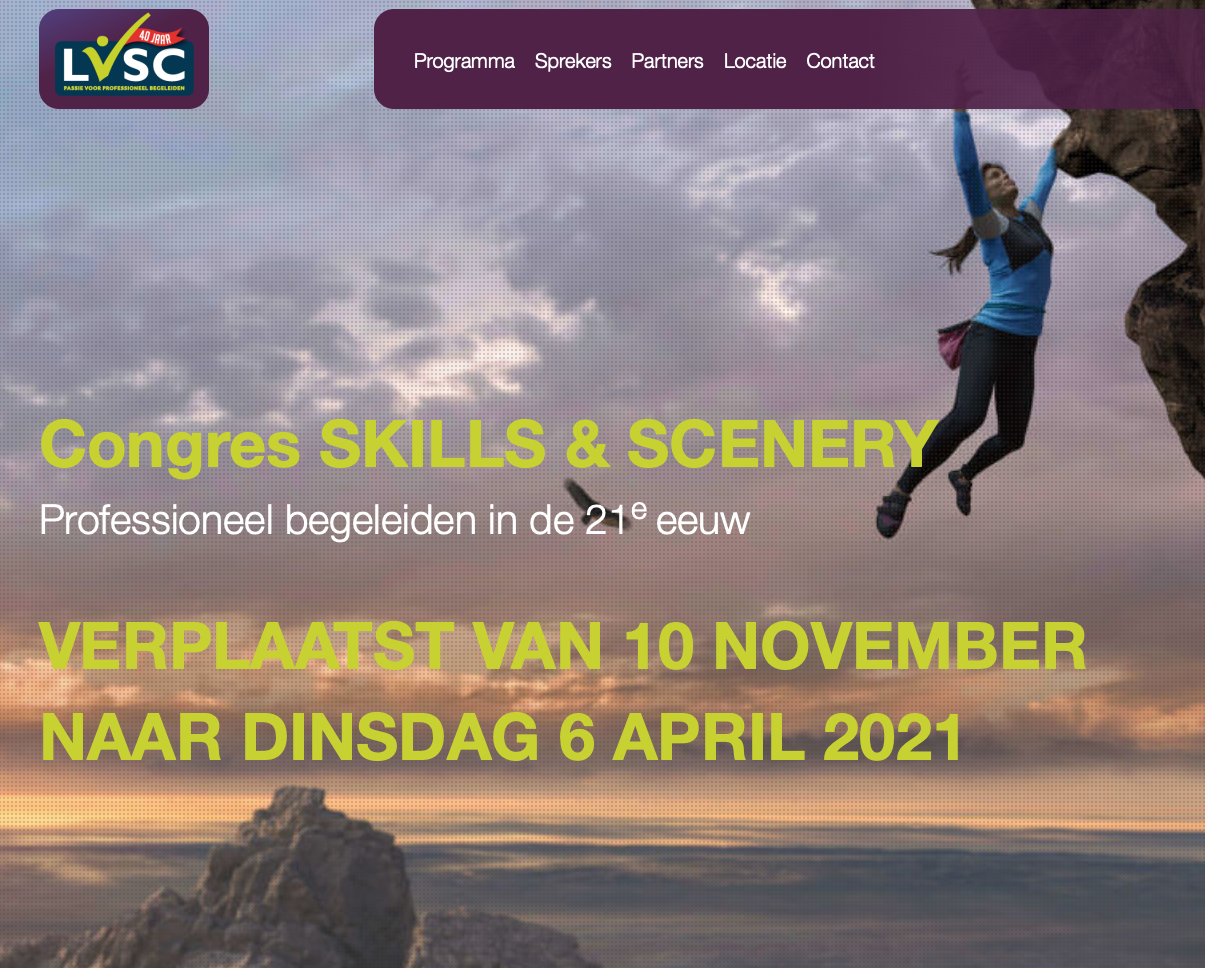 Skills & Scenery – Professional Guidance in the 21st century
The world is changing even faster than we could think of. We are experiencing this in 2020 during the Corona crisis. We are facing major challenges in work and private live. The crisis offers us new chances and a new landscape for professional coaches and supervisors.  At 6 April 2021 we organise a special day in honour of our 40th anniversary. We want to inspire supervisors and coaches, inform you about coaching and supervision in the 21st century and the skills which are needed.
We offer our participants a delicious lunch from 12.15 – 13.15.
During our two workshop rounds after the lunch we have two different workshops in English. The first one (13.15 – 14.30): Sveindís Anna Jóhannsdóttir from Iceland will give the workshop Occupational safety and welfare services: Are professionals left behind? More information. The second workshop (15.00 – 16.15): Joep Pennartz & Kevin Schuurmans will give the workshop Start your own start-up – serious game Lemonade. More information. After these workshops and the final word we would like to toast together with you to our anniversary (17.00h).  
More information about the program you find here. More information about the ticket prize you find here. The location of the conference will be Hotel and Conference centre De Reehorst, Bennekomseweg 24 in Ede. Find more information about location and route.
Are you interested in participating? You can subscribe here for our conference. If you have any questions about the conference you can contact our organiser. Here you find contact details. 
We hope we can welcome some colleagues from other European countries to learn and celebrate together at 6 April 2021 in the Netherlands. 
Kind regards, LVSC board:
Wardy Doosje, Ineke Dicker, Paula Kaag, Ton Vegt, Mirabelle Schaub, Rebekka ter Voort