After being postponed due to Covid last year, the most amazing biennial tradition for European supervisors –  "ANSE Summer University" is happening again soon, August 22-26, in Riga.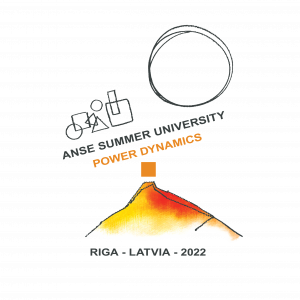 We already have 100 participants registered. Colleagues supervisors, from: Iceland, Italy, Norway, Germany, Austria, Sweden, Ukraine, France, Latvia, Croatia, Estonia, Hungary, Denmark, Lithuania, Switzerland, Netherlands.
Come and join us for 5 days connecting and reconnecting with other European colleagues, drawing inspiration from our wonderful workshop leaders and keynote speakers, sharing, reflecting and dreaming together of our professions'  future in Europe and, perhaps, beyond.
This year's umbrella topic is" Power Dynamics in the Environment of Elevated uncertainty", which coincidentally was chosen 3 years ago, pre -Covid and pre- War.
Carl G. Jung has said: " Where love rules, there is no will to power; and where power predominates, there love is lacking. One is the shadow of the other. "
Have a look at the program of the ANSE Summer University.
To register, please follow the link here: