We are delighted to announce the new ANSE Journal with the title Learning from Failures, Faults and Fiascos. From today on, ANSE Journal Volume 7 – 2023 – Issue 1 can be downloaded for free.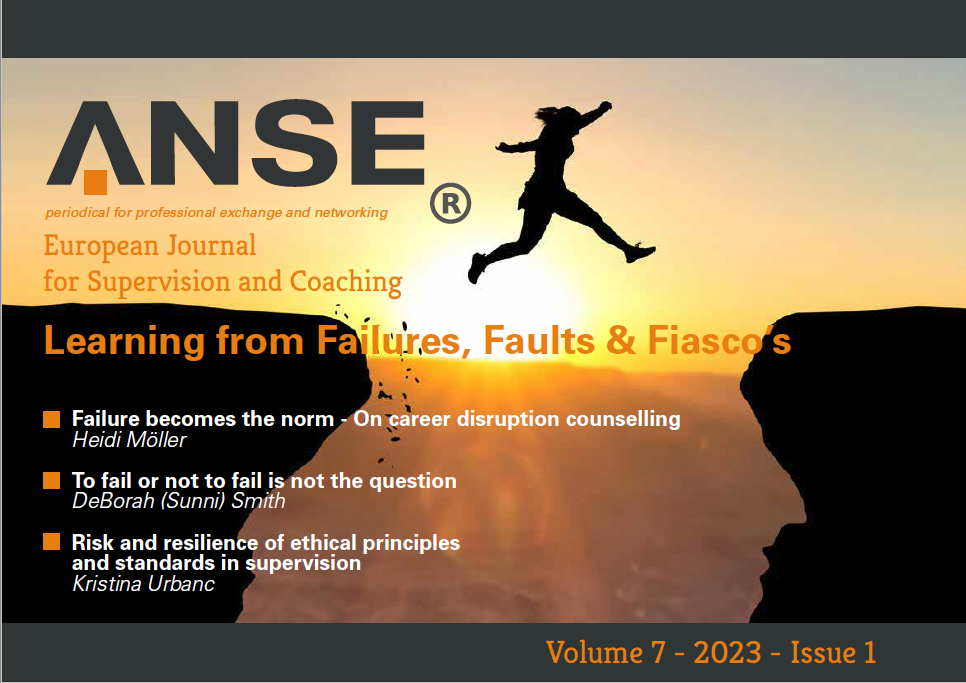 Again it is a beautiful issue with 14 articles, columns and book reviews. The editorial board has put it together with a new Chief Editor, Agnes Turner
Learning from mistakes and failure is an essential part of personal growth and development. It is often said that we learn more from our failures than from our successes because mistakes provide us with valuable feedback and insights that we can use to improve our future performance.
Professional failures can be unpleasant and demotivating, but they are also an important opportunity for personal and professional growth. By taking responsibility, reflecting, identifying the lessons, applying them and also learning from the mistakes of others, we can improve our knowledge and skills to achieve better results in the future.
Download your free copy at: www.professioneelbegeleiden.nl/anse